10 Reasons To Visit Cuba Now
Cuba is one of the popular destinations. It is easy for travelers from the US to visit Cuba. Well, why Cuba is so appealing? Several reasons are there to visit the mesmerizing country Cuba. Well, it's full of colors, culture, and rich history. Here we have mentioned ten reasons to visit Cuba now if you are already planning for it.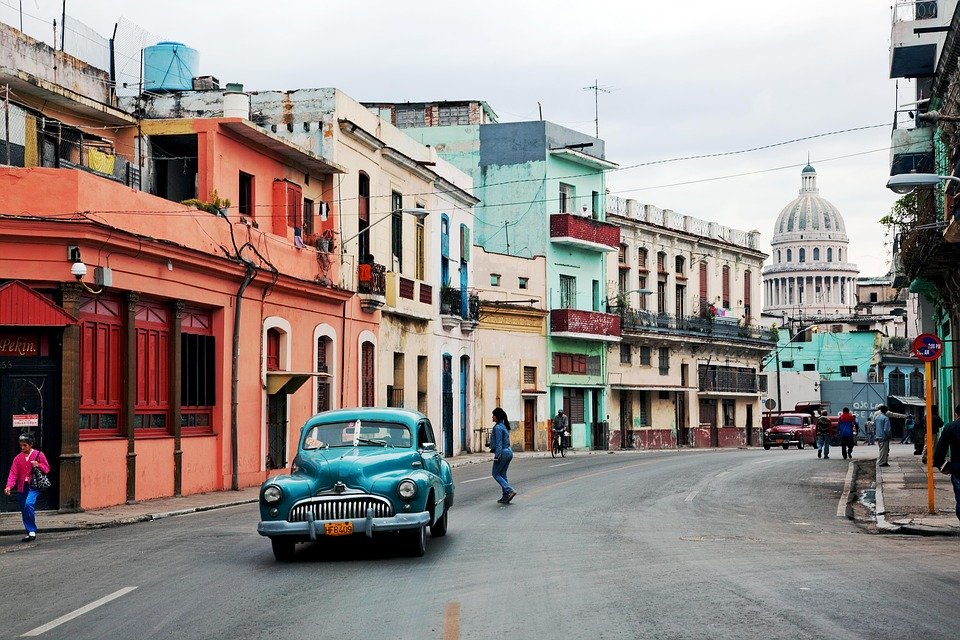 1. A museum of old cars
Cuba is one of the finest places where you can find a museum of old cars. Well, in any other country you will hardly find so many old American cars. However, in Cuba, you can get to see colorful cars of the 1950s. Besides, you can also ride all kinds of models, take a picture, talk to the drivers. Moreover, it will amaze you.
2. Untouched culture
Cuba is known for its culture, and definitely, this is one of the best reasons to visit Cuba now. Well, the culture is different from any other place. Such as you will find people talk to each other, they don't indulge themselves in mobile phones. Besides, people are amazing and quiet cool. They love singing or strumming a guitar or play rumba songs on the drums.
You can also get to see barbers on the roads who set up their business in the streets. It is amazing to see. Moreover, you will get relaxation after visiting there because it's far from the hustle and bustle.
3. Music and dance
Who doesn't love music and dance? Well, most people do. If you are one of them, then Cuba is the place for you. It is one of the top reasons to visit Cuba. Well, Cuba is a place where music is the first preference. If you hire a taxi, the driver will play rumba music so loud that you will not be able to control yourself. Even the pedestrians dance on the beat.
Moreover, the best places to explore are Casa DE LA Musica in Havana and La Zorra y EL Cuervo. They are famous for fantastic music. Besides, Cuba is rich in arts and culture, and you can see people with a fiddle or guitar on the street.
Also, if you stop for a drink, they will welcome you with African drumbeats. You will surely feel the vibe and take some time out to hear some concerts and see some exciting dancing. This is the specialty of Cuba. People love the vibes of the place and enjoy themselves with the beat of the music.
4. Cigars
Cuba is famous for its cigars. The cigars are made with high-quality ingredients. Besides, the Cubans produce with precision. Hence, it takes a long time to produce one Cuban cigar. There are several brands, but the best ones are Vegas Robaina, Cohiba, Partagas, etc. The brands are famous for their limited-edition cigars and also are long flavored. However, the locals prefer Pura Cubanos, which is cheaper but good.
5. People
Cuba welcomes people wholeheartedly. It is one of the excellent reasons to visit Cuba. Cubans are very helpful. If you are not shy and bring an open heart and a curious mind, you can have a good conversation with people out there.
Moreover, Cubans spread lots of love in the air. They enjoy smoking cigars, food, sea, and the sounds of local music. Also, they love vintage cars. Furthermore, people will help you by giving directions if you ask. They can also teach you to dance, invite you for a coffee, and cook for you. All these can be pleasurable experiences for you and worth spending some quality time with the people out there.
6. Food not to miss
If you like to travel and want to explore a new variety of food, then Cuba is the place for you. You can enjoy home-cooked food from the locals. The most enjoyable food can be found at the local joints. Besides, you can have Cuban delicacies and also try out Mexican and Japanese food. Just go for the little local places to enjoy the delicious and marvelous food.
7. Great weather
Weather is very important wherever you go to spend your vacations. If you want hot weather, then Cuba is the best place for your holiday from April to December. Here, most of the time, the weather will not disappoint you because of the high temperature and the days are sunny too. Sometimes, the humidity is a little high; however, you can be relaxed with the right AC combination and trips on the beach.
8. Homestays
People will enjoy a trip to Cuba because Cubans open their homes for foreign tourists or visitors. It is known as private homestays. It is another reason to visit Cuba now. O You can get to enjoy Cuban culture and foods during your homestays. Tourists pay the rent or room charge to stay in a room.
9. Baseball
Baseball is the national sport of Cuba. If you know baseball, then you can have a fun time out there. Cuban love to play baseball into Latinoamericano stadium. It feels like an American stadium but with a Cuban touch. You must definitely visit Cuba to enjoy the baseball game from April to October. It can be a topic to start a conversation with any locals over there.
10. Rum
Cuba is famous for its rums. It has over 100 rum factories. Visitors come to enjoy the light-dark or golden varieties of rum. Havana in Cuba has some finest bars, and they serve a variety of rum-based cocktails.
Moreover, the locals go for the dark variety, and they love to take it neat to enjoy the taste. The popular choices are Ron Varadero and Ron Santiago de Cuba. You can see a lot of these if you visit Cuba.
So, these are some of the best reasons to visit Cuba now. You must not miss the country, and if you do not have a plan, make it now.