Where Are Canadians Booking Travel Right Now?
Canadians love to travel and you can find a fellow Canuk almost anywhere on the planet. So, where are Canadians booking travel right now? Like always, they are roaming the globe, having fun and exploring.
Here are Some of the Destinations that are Hot Right Now
Jamaica
All-inclusive vacations to Negril Jamaica are in demand and it's no wonder since it's such a beautiful place. Negril is a well-known Jamaican town with pristine beaches, including Seven Mile Beach. This is where all the bars, restaurants and stunning 5-star resorts are, so you are never far from your luxury room, cool cocktails and the turquoise ocean.
Negril makes a great base for exploring the island, which has so much to see and do. You can enjoy the outdoors, be active, get pampered, relax and much more.
At Dolphin Cove Jamaica, you can swim and play with the dolphins, sharks and stingrays with branches at Ocho Rios, Montego Bay and Lucea. You can easily spend 2-3 hours admiring and learning about these creatures of the sea.
Then head to Dunn's River Falls for an exhilarating 90-minute hike with a dip in the cool waterfalls that were the site of the famous historic land battle between the English and Spanish in 1657.
Of course, you can't think of Jamaica without thinking of reggae. The Bob Marley Museum and Rastafari Indigenous Village welcome visitors who want to learn about reggae culture and history. Back at 7 Mile Beach, you can go swimming, surfing, kayaking, or simply bask in the sun. It's the perfect place for a sun-kissed vacation.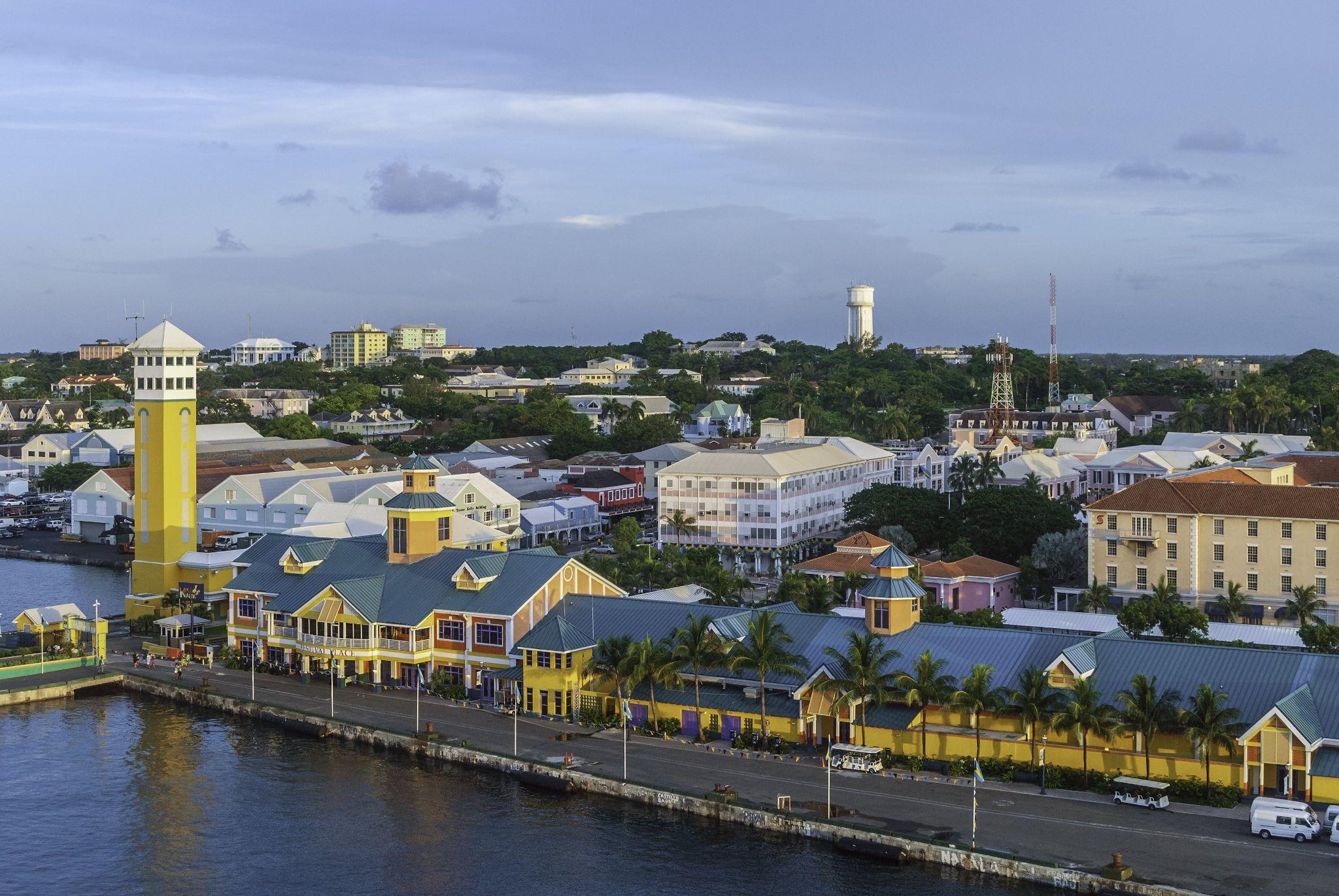 Bahamas
We recommend you book your accommodation in Nassau, the capital of the Bahamas, so you can easily make day trips for sightseeing. With great Nassau vacation packages available, you can spend some days enjoying your resort and others exploring the local area.
There is plenty of boat trips, snorkelling and diving excursions and island tours to join. With over 700 islands, you will never fun out of hidden coastlines to explore. Don't forget to visit Pig Island, which was made popular after it was featured on social media and TV. About 20 pigs are living the beach life, being cared for by the locals and swimming in the ocean several times a day. If you want to swim with swine, many tour companies are offering the trip.
Bonefishing is another popular water activity for Bahamas tourists. Book a half-day excursion with experienced staff who will teach you how to catch and release the distinctive fish, also known as the "ghost of the flat." Andros Island, Abaco and Blair's Lodge are some of the best locations for bonefishing.
Pick up souvenirs for friends and family back home at the Nassau Straw Market. It's loaded with cheap handmade straw products, including bags, hats, shoes and clothing. Port Lucaya is another great place to pick up shopping bargains. The 9.5-acre market has endless rows of shopping, including duty-free and live entertainment.
If you want to spend plenty of time in your resort, there will be lots of activities to join, as well as the usual beach strolls, dips in the swimming pool, spa treatments and afternoon cocktails. The service at Nassau all-inclusive resorts is outstanding and it will be hard to say goodbye after such a relaxing holiday in the sun. It's a tropical paradise, so why would you want to leave?
Cuba
Always popular and simply divine, Cuba is a sunny corner of the earth that has it all. From the delicious food, interesting culture, perfect weather and gorgeous beaches, it has something for everyone.
Highlights of your trip to Cuba will be seeing vintage cars driving through the Havana brightly-coloured historic old town, exploring seaside destinations, meeting the friendly locals and indulging in authentic Cuban flavours that are rich and exotic.
If you like hiking, you must visit the Alejandro de Humboldt National Park. The UNESCO World Heritage site is best seen with a tour guide who will tell you all about the flora and fauna along the way. You will want to take photos of waterfalls and viewpoints as you trek through the lush forest.
Like Havana, Trinidad has photogenic architecture and historic sites, especially in the charming old town, which is free of vehicles. Often compared to a living museum, the UNESCO site is a special part of Cuba that is just as fascinating as Havana.
Cuba has a great selection of all-inclusive resorts when it comes to accommodation. We have attractive packages including accommodation, food, drinks and services so you can head off on your trip knowing the full cost minus shopping sprees in advance. Cuba is a beautiful Caribbean island with many areas designated UNESCO World Heritage sites and many Canadians are travelling there right now.
Grab your winter vacation packages and escape the cold or book a trip for any time of the year because these places are always blissful. All are affordable destinations and the travel time from Canada isn't too long. What could be more perfect?
Head to https://tripsupport.ca/ or call our helpful staff on #1-855-606-0606 to find out more. They are always ready to help our clients plan an epic vacation.
The face of travel is changing rapidly. We are proudly leading the industry with an innovative and flexible Book Now, Pay Later option. You can buy the air ticket and vacation packages by putting down a small deposit to secure the services and pay the balance in installments. Flexibility and savings are just some of the benefits of flying with Trip Support.
We don't check credit scores so this payment Book Now, Pay Later method is available to everyone. You can book now and pay later in installments. There is no credit check with this fantastic pay later option.
You can book now and pay later and go to the Caribbean with Trip Support. Get your pay later flight to Jamaica, Cuba or the Bahamas by Trip Support today!