See and Taste Canada this Summer
If ever there was a country that really enjoyed its summers, it would have to be Canada. The winters can range from wet to brutal and the summers can rival those of places much further south thanks to the position of air currents and its far north geography. Unless you have lived in a country that experiences a 60 degree temperature differential between extremes (in some cases, more), you really can't appreciate the diversity of activities that are in store in a place like Canada.
Did I mention that Canada is REALLY big too?
If you haven't already, make it a point to get out and see all that Canada has to offer this summer from one coast to the other and everything in between. Taste the local cuisine and take part in the recreational sports, from boating to hiking to just laying around and loving life. You really can't get much better than this.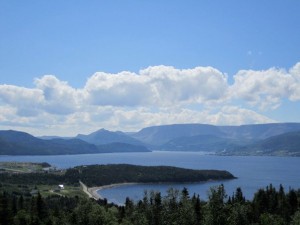 East Coast – The Maritimes – All Things of the Sea
If ever there was a reason to spend some time out on the water, it would be on a visit to the East Coast provinces of Canada where the simple, laid back ways still reign supreme. Even if you stay on land, you can still have a great time, taking in all the amazingly rugged scenery and tantalizing dishes. Arrive during lobster season for a real treat (at rock bottom prices!) or head out on the water and try to land a few of your own – just be sure to get a Canadian boat licence to avoid any legality issues!
Ontario – Cottage Country – Docks, Beer and Barbecues
Did you know that there are more lakes in Canada than in all the other places in the world put together? It's no secret then that cottages are a way of life in the central province of Ontario and the perfect escape from the hustle and bustle of the urban world. There are plenty of cottages for rent a few hours outside of Toronto at varying price points, may with their water access (and a few that you can only get to by boat… on your own private island!) that you can boat on or just sit in front of staring out at.. Once here, crack open a local ale and toss something on the barbecue and be prepared to live the good life.
Alberta – The Mountains – Postcards Around Every Turn
British Columbia gets all the attention as on of the most beautiful locations on the planet (and for good reason), but Alberta may have it beat in a few key areas, particularly next to the Rocky Mountains. From here you hike some truly majestic trails, stay in some of the world's finest accommodation and feel like you're in some make believe land that is just too beautiful to exist in reality. Whether it's Banff, Jasper or anywhere in between, you're sure to be blown away by all that this province has to offer. Head into the city during the Calgary Stampede for world class entertainment or drive as far as the roads will take you – just be sure to have some of that famous Alberta beef while you're in town too!