Things to do in Portland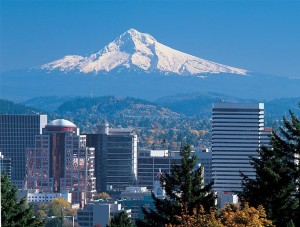 A truly cool, eco friendly, and outdoorsy city, Portland is a great spot to go for a vacation. Rumblings from the west coast continuously note Portland to be a city that people are starting to like more. When you're in Portland there is a great cafe scene, an emerging arts scene, and loads of cool bars – many of them with live music – and restaurants. A few of the best things to do in Portland are:
Tom Mccaul Waterfront Park 
Named after former governor of Oregon Tom Mccaul this park stretches along the water front along the Willamette River and offers fantastic views of down town Portland. The central location means the Tom Mccaul Waterfront Park hosts many of Portland's best summer time events such as the always boisterous Cinco de Mayo Fiesta and the Oregon Brewers Festival. Even when there isn't an event the park is perfect any time for a picnic or a stroll. A few of the best aspects of the park include it housing the Oregon Maritime Center and Museum. Also be sure to find your self down to RiverPlace in the park which has a bunch of different restaurants, speciality shops and boating facilities.
Portland Saturday Market 
A great Saturday and Sunday Market – despite the name – the Portland Saturday Market is the largest open air craft market in North America. Hundreds of local craftsman set up stalls in the old town district and invite you to check out there toys, art, clothes and what ever else you can think of. There are also a great variety of different food booth set up already the market – there's everything Naples foods to hearty Polish cuisine. The Market is also livened up by numerous performances and rotating special events. The Market is open from mid morning until late afternoon from March until late December.
The Pittock Mansion
Built by Henry Pittock the publisher of the Oregonian Newspaper the Pittock mansion has 22 rooms and is fuses together a Victorian and French-Renaissance design styles and is decorated with early 20th century furnishings. There are guided tours through the mansion available that discuss the ostentatious life enjoyed by Henry while living here. Even if you don't want to pay to come into the house it is free to walk around the lush grounds for free. The Pittock mansion is open from February and December from 11 a.m. to 4 p.m. and costs $8 dollars for adults.