Tourist Attractions in Honduras
Located in Central America, Honduras is a tropical paradise attracting many tourists every year to its gorgeous islands, lush rainforests and picturesque mountains. With its immediate access to the world's second largest barrier reef, Honduras presents some of the best diving and snorkeling opportunities in the Caribbean. What's more, this beautiful country offers many attractions like ancient Mayan ruins, colonial villages and festive celebrations. From whitewater rafting to hiking and exotic wildlife viewing, there is no end to the fun and adventure here. Learn more about the top tourist attractions in Honduras.
Cayos Cochinos
Consisting of two main islands and several smaller cays, Cayos Cochinos provides a peaceful retreat for those who want to experience the natural beauty of Honduras without the hustle of tourist crowds. There are no roads or automobiles here, but there are hiking trails that link the beaches to the quiet villages. One of the popular hikes here is a climb to the lighthouse to enjoy panoramic views of the area. Additionally, the islands feature stunning beaches that are ideal for swimming and snorkeling.
Rio Cangrejal
A popular site for thrill-seekers, Rio Cangrejal is Central America's premier destination for kayaking and rafting. With its long stretches of white water rapids rushing around boulders and plunging over drop-offs, the river offers plenty of adrenaline rushes. Four different sections of the river are designated according to skill levels, ranging from inexperienced to advanced. There are several tour operators available in the area to arrange tours as well as trained guides to help novices learn the basics of rafting and kayaking.
Comayagua Street Carpets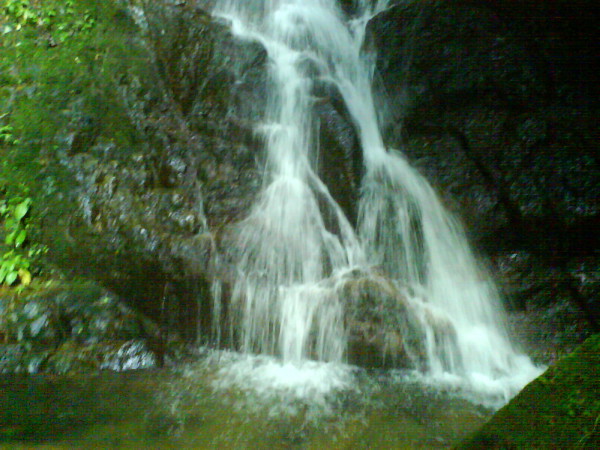 During the week between Palm Sunday and Easter Sunday, the quiet colonial village of Comayagua bursts into a flurry of activity and color with its street carpet tradition. Made with layers of colored sawdust and other natural materials like rice and flower petals, the huge carpets are elaborately designed to depict Biblical figures and events leading up to the crucifixion of Jesus Christ. The community then joins in a procession of reenacting the events of the crucifixion by walking on the carpets in costumes, carrying religious icons and reading from scripture. Even for non-religious visitors, the tradition is a must-do to see the artistic beauty of the carpets.
Rio Platano Biosphere Reserve
A must-do for nature lovers, the Rio Platano Biosphere Reserve protects some of the Honduras's largest surviving, unspoiled ecosystems as well as several endangered species. Visitors can enjoy hiking, fishing and rafting expeditions here as well as tours through the tropical rainforests to view exotic birds, monkeys, jaguars, crocodiles and iguanas. Additionally, the reserve shelters a great number of archaeological sites such as Mayan ruins and a spot visited by Christopher Columbus.
Guanaja
The picturesque island of Guanaja offers tourists an idyllic escape where they can relax or engage in fun outdoor activities. With its year-round warm temperatures, high levels of visibility and coral reef, the ocean waters surrounding Guanaja are ideal for diving and snorkeling. Other things to do include jungle trekking, hiking to Grant's Peak, viewing a lovely waterfall, and exploring the shopping, cuisine and culture of the local villages.
Punta Sal
Once used as a haven for pirates, the protected territory around Punta Sal is today a popular place to encounter the natural beauty and wildlife of Honduras. Amid diverse landscapes of sandy beaches, mangrove swamps, rainforests and coastal lagoons, tourists here can see a wide variety of wildlife species like tropical birds, sea turtles, dolphins, manatees, crocodiles, monkeys and boas. The reserve also features a traditional village of thatched huts where visitors can learn about the local culture.