Travel and Cook in Style!
One of the thrills associated with traveling and seeing something new is experiencing the local cuisine and shopping culture of the new destination. Many people think that traveling and food means you eat out at restaurants all the time but this isn't always the case – sometimes you need to dig in and cook it yourself. Yes, it may be difficult to know what to make or how to cook it if you're just discovering the dish but with a little research and inspiration, you can embrace an entirely different side of travel that many people never see – all while doing it in the comfort of your very own caravan!
You don't have to buy one yourself, as the experience of traveling in a caravan can be had just by renting for the duration of your travels. You many find out after your trip that you'd like to do it more often, in which case you may consider investing in a caravan of your own. Regardless of your intentions, Caravan Club can meet your needs and ensure you have a mobile vacation that exceeds every one of your expectations. Many of the available caravans come complete with kitchens, sleeping areas and bathroom facilities (albeit on a smaller scale), making the only reason to leave the caravan is to see the country and stock up on supplies!
There is no wrong way to take a caravan holiday, but there are a few suggestions that can make it all the better. Use these as guidelines for planning your caravan experience depending on your needs, interests and desires. Remember – there's nothing wrong with getting out of your comfort zone and doing something you otherwise would never have done!
Plan Your Stops to Stock Up
If you are traveling by caravan, you can be sure that you're going to be spending a lot of time inside it, which means you really need to get out from time to time to get some fresh air, stretch your legs and re-stock your food supplies. If you're moving from town to town or campsite to campsite in the UK, try to time your stops so you can pick some of the local specialties every time you reach a new region like, for example – the Sally Lunn Bun, a local delicacy in Bath. There's nothing worse than being packed in for the night and not having that tea or pack of crisps the region is known for and everything is closed!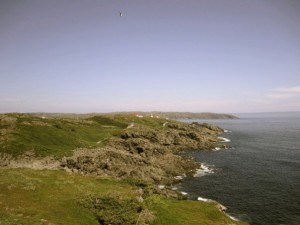 Dine Indoors and Out
If you have kitchen facilities, there is a temptation to only eat inside but unless the weather is horrid you always have the option to eat outside. Some caravans may offer the option of a gas hookup outside so you can cook on those truly wonderful evenings. Enjoy the fine meal you crafted as you gaze out on the majesty of nature, just as the sun is about to set. It doesn't get much better than this.
Eat Out… and Then In!
When you have a caravan, try not to miss out on dining out on occasion too (if you can find parking space!). While giving you a nice change of pace from your budget-friendly caravan-cooked meals, it can also afford you inspiration for future meals after you sample the local fare. Have some brilliant meals in London on Tuesday and then try it yourself a few days later from food you picked up from the local market when you're just about to head back on the road.
Fresh is Best
One complaint many travellers have is just how poorly they eat while on vacation – which has nothing to do with the food's deliciousness but more so with how much of it they consume and the extra pounds they heap on. With a caravan, you will more than likely have a fridge on board that can keep the fresh essentials ready for consumption without worry of them spoiling. It also means you can purchase your items ahead of time and plan out your meals for much of the trip!