What's Up in Uptown Manhattan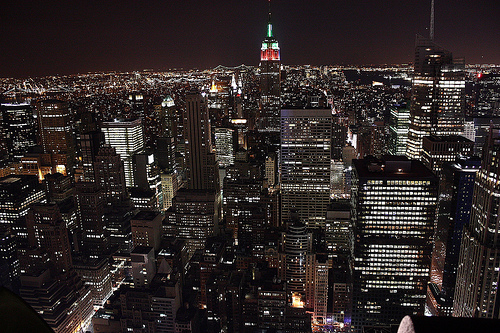 Manhattan is one of the most well known cities in the United States. It is in the north part of New York City. Manhattan is one of five New York City boroughs. Uptown is the districts north of 59th St and is divided into three districts, Upper East Side, Upper West Side, and Harlem and Upper Manhattan. They each offer a unique perspective of Manhattan's attractions.
While the sun is still out:
There are a variety of museums in Manhattan. The Upper East Side offers many Manhattan tourist attractions even though it is a residential part of the city. There is "museum mile" that includes the Guggenheim Museum, the Jewish Museum, the Museum of the City of New York, as well as El Museo Del Barrio. The Upper West Side offers a variety of shopping in Manhattan. It is home of two renown marketplaces, Zabars and the Fairway. The Museum of Natural History is also located in the Upper West Side. Harlem and Upper Manhattan are some of the oldest neighborhoods in New York City. A vibrant and cultural center of Manhattan, it's certainly something worthy of your list. It is home of Inwood Park, a beautiful untouched forest. It is also home to Fort Tryon Park, which offers amazing views of the city, and the Cloisters, a medieval themed park that is an extension of the Metropolitan Museum of Art. It would takes days, possibly weeks to take in all the attractions in this city. There are fun activities for couples, singles, and families alike to enjoy and learn about the history of Manhattan. There's even the best New York helicopter tours for an epic and unique experience, not to mention the incredible views. After hours: In a city that never sleeps there is never a problem finding something to do. There are nightclubs in Manhattan that play Jazz, Salsa, and other music. There are shows, operas, theaters, and more to experience. See a broadway show, take yourself to any of the fabulously posh bars, or super laid back pubs. After that, if you're still up like most of the city still is, there's always an after hour bar or club that keeps the drinks flowing until the next morning.
Getting around:
Getting around Manhattan is easy to do. The city is a great place to walk to take in all the sights it offers. However, there are subways, buses, and even horse drawn carriages. Cabs are also available but it is advised to use the yellow cabs as those are the only authorized cab services in the city.
Nosh on some of the best food:
Manhattan is home to many high quality restaurants. There is no problem finding amazing places to eat in this foodie city. Any cuisine can be found. Renowned chefs from all over the world seek to be employed at the best restaurants in Manhattan. Some of the options include Vietnamese, Jewish, Dominican, Turkish, Thai, Italian, German, and American cuisines. There are also a wide range of street vendors. Literally everything is offered in this city, and regardless of the cuisine you are craving, you can rest assure you will find and it will be fantastic.