Why All Inclusive Holidays Rock for Dining
There seems to be two types of people who travel – those who are out to see the world and those who visit resorts. Both are great ways to have a vacation and each have their downsides, such as a fairly hectic pace for one and being almost too laid back for the other, but it's remarkable how many people only ever stick to the same kind of vacation. Typically you want to do whatever you enjoy but it never hurts to spice things up a bit if you have a chance.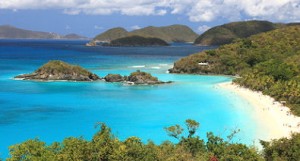 It's hard to argue that food is an important part of travelling and if there's one thing you can be certain when you visit all inclusive resorts in the USA or elsewhere, it's that you're going to get enough to eat. A particular truth in US all inclusive resorts is that you know the food is going to be high quality and safe to eat, as this is a country in which dining is a national pastime.
If you decide to make an all inclusive vacation in the US part of your holiday, know that you're in for a real treat when it comes to the food for the following reasons:
Many Dining Options
You never have to worry about finding something you will like or that will suit your dietary requirements at a resort as there is something for everyone. People from all over the world visit so its in the resort's best interest to keep their guest satisfied – often you may find the hardest decision is just what to eat! From Mexican dishes to asian inspired concoctions and good old fashioned American fare will keep you stuffed and satisfied for the entire duration.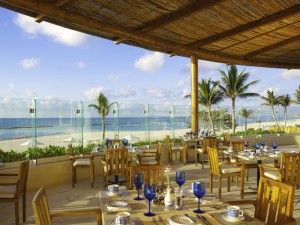 Fancy or Laid Back
If you're on vacation, sometimes the last thing you want to worry about is dressing up or bringing a lot of accessories or changes of clothes with you. Thankfully, many all inclusive resorts offer a variety of dinner settings, ranging from buffets to casual dining on the beach. On the other hand, if your idea of being on vacation is to indulge in the finer things and dress to the nines, you are likely to be able to make a reservation at an a la carte establishment – whatever you wish!
Eat Whenever You Want
Some people want to sleep until noon while others are up before dawn; some dine promptly at 5pm while others don't get going until midnight. There really isn't a set schedule for people when you're on a resort in the same way as there may be back home. Of course many of the dining options may only serve for certain hours but that doesn't mean there aren't other ways to satisfy your hunger pangs – many resorts will allow you to order room service at almost any hour of the day!
Don't Worry About the Bill
When all is said and done, the greatest thing about all inclusive resorts is just that – everything is included. You don't have to worry about bringing enough money on vacation or going overboard one night or deciding between getting a drink or dessert – you can do it all. Isn't that what being on vacation is all about?