Leisurely Travel vs. Bruised Legs and Stress
I recently found myself sitting – sorry, standing – on a packed train heading to Gatwick Airport. I looked around, clutching my oversized suitcase and trying not to hit anyone with my hand luggage, and lamented the fact that my car had broken down two days before, and my home to airport travel plans had gone awry.
I do not like travelling to the airport, and I especially do not like lugging a suitcase around; I like to get rid of it and hit the duty free shops, so imagine my annoyance when my poor little car spluttered and stopped. The train it was.
I say this because a while ago I discovered a company and a service that would forever change my distaste for travelling to the airport – airport parking from Holiday Extras.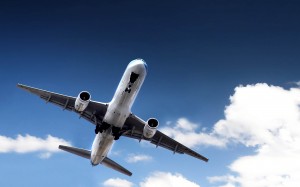 You probably think I'm being dramatic, it's just a small part of the day after all, right? Wrong! The stress of having to drag suitcases, carry bags, and in some cases small children, onto a train or coach, with occasional multiple stops, or the scary quote you receive when you ask about airport taxis, is enough to make my blood pressure soar. Travelling from home in my own car however, does not make my blood pressure soar, in fact it's an altogether less stressful experience completely.
Thankfully my car is now fixed, and I quickly secured my Gatwick parking booking for my upcoming holiday. Phew.
I can't stress enough how useful this service is, whether you're travelling alone, as a family, or as part of a group. You have the time to load your bags however you want, to check your bags as many times as you like (if you're me, that is), if you have children they can sleep in the car or amuse themselves with their own toys, which can be left in the car whilst you go away, ready for your return, and you can stop as many times as you like on the way, all safe in the knowledge that your vehicle is looked after, ready for you to jump back into when your plane lands back at the airport. All this, and the price is fantastic too.
You'll find many fantastic deals wherever in the UK you fly from, as most large airports offer facilities nowadays, and don't forget Gatwick Airport Hotels. Holiday Extras offer Gatwick Airport hotels also, at great rates too!
So the next time you're driving to the airport, singing along at your leisure to the radio, think of my stress-packed train journey and my bruised legs from dragging that suitcase around – you'll be glad you took my advice!