May Beer Festivals
Naturally any month is just fine for drinking beers, but May is a special one too with spring setting in and everything coming back into bloom. Can't really say why, but there are a variety of Beer Festivals that take place in May around the Globe. So if you are a beer enthusiast there are varied options for you to  to enjoy the amber ale and a variety of different lagers, stouts, and bitters the world over try as spring sets in. Cheers and bottoms up! Some of the world's best May Beer Festivals are.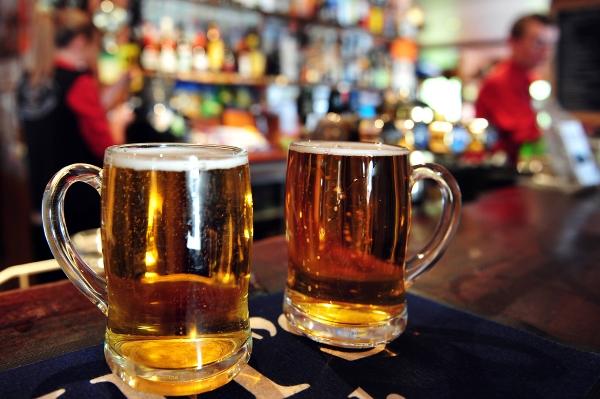 Edmonton International Beer Festival – May 1-2
Set in the capital of the Canadian province of Alberta, a good Canadian beer drinking province, at the Shaw Conference Centre is the Edmonton International Beer Festival. This beer festival features a bevy of different beer for you to try, many of which are locally sourced and micro brewed. While you're in the city of Edmonton also look to enjoy its extensive hiking trails in the Fort Saskatchewan River valley.
American Craft Beer Week May 11- 16th
The American Craft Beer Week celebrates the small guys around the United States all the independent breweries that dot the country over. This festival calls to beer enthusiasts to thumb their noses at the larger breweries and to sign the "Declaration of Beer Independence". The Declaration attests to beer drinkers enjoying informed consumption and the responsible enjoyment of craft beer.
Kelowna Beer Festival, May 22-23
Beer fits perfectly in Kelowna in May as the season is to late for skiing at Big White and still to early for water skiing on Lake Okanagan. A 4 hour scenic drive from Vancouver to Kelowna, which is nestled in interior British Columbia is well worth a trip on to just on its own. Add beer to that and you have a real winner. Many of the BC micro breweries will unveil their different recipes at this event making for some exciting beer tasting.
Czech Beer Festival
May 23 – June 1st
The Czezh's famously love their beer and they take their chance to show case that love during the Czezh beer festival. This event is claimed to be the largest gastronomic event in Prague… which is a weighty comment in such a land of foods. Over ten days many different beers will be doled out by good spirited Czezhs in traditional costume along with Czech deserts and foods. This is such an event in Prague the web site even has a countdown.