More things to do in Chicago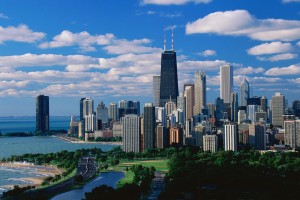 The Windy City of Chicago is an American destination with loads of things to do. Graced with great park land, fantastic sports teams, and world class shopping and architecture really anyone that visits is going to find some good ways to spend their time. With that said a few suggestion of some of the best the city has to offer will help make those choices that much easier. More things to do in Chicago include:
Art Institute of Chicago 
The Art Institute of Chicago is home to a truly impressive range of impressionist and post-impressionist art and is a must for all lovers of art. Even if paintings aren't your biggest interest there also is varied collection of additional artifacts such as European armour, the thorne miniature rooms – that show case interior design and furnishings in Europe and America from the 17th to 20th century. Keep your eyes open too for numerous varied films, lectures and special presentations that the museum puts on regularly. The museum is free on Thursday evening from 5 p.m. to 8 p.m. and admission on regular days is between $12 and $18 dollars.
Chicago Architecture Foundation 
Chicago has long been a city that is seen as an innovator of the modern skyline with fantastic art nouveau and art deco buildings reaching up into the clouds. If you are interested in finding more about the Chicago architecture the Chicago Architecture Foundation (CAF) is a great place to come and look. Through the foundation numerous tours are operated to more than 60 architectural sites around the city. A well recommended tour is for visitors to Chicago to take the Architectural River Cruise that meanders along the north and south branches of the Chicago River. Prices vary on CAF tours and they are operated throughout the year.
Second City 
Second City is a lively comedy club that has been performing and keeping crowds laughing for more than 50 years. Having such famous comedians having performed on its stages as Chris Farley, Tina Fey, Steve Carell, Amy Poehler, Stephen Colbert, Bill Murray, John Candy and Mike Myers Second City is one of mist beloved comedy venues in the U.S. Second City also has a second venue in Toronto, along with several training centers around the United States.