Things to do in Bruges
One of the most charming and quaint city's in the whole of Europe, Bruges is a must for people that want to be blown away by the beauty of a city. Truly like an outdoor museum the city if Bruges has a wealth of varied things for people to do that range from wandering to the great monuments to the city, visiting the cities museums, and sampling Belgian chocolate and beer. A few things to do in Bruges include: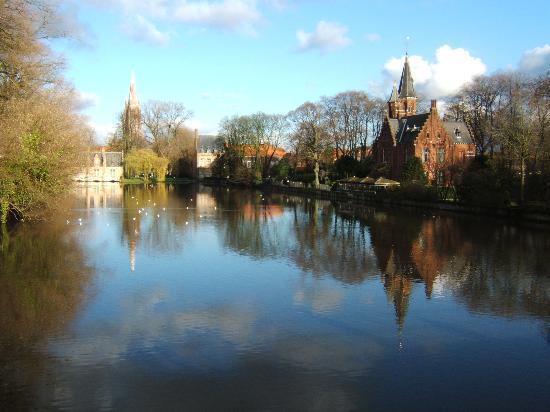 The Historic Centre of Bruges
Bruges historic centre since 2000 has been a UNESCO world Heritage Site because of its ""outstanding example of a medieval historic settlement, which has maintained its historic fabric as this has evolved over the centuries." Truly blessed with an old world feel the canals, cobble stone foot paths and medieval and gothic buildings are sight to behold. Many of the historic building have been repurposed for modern usage as cafes, boutiques and art galleries. Wandering in the city centre of Bruges is the one must do thing while in the city.
Minnewater Lake 
Minnewater Lake, when translated means "lake of love" is a splendid romantic spot complete with weeping willows, park benches, walking paths and even, as a last touch, white swans that give the lake a lovely ambience. Many say the best time to see the lake is in autumn when the leaves have been changing colour. Most travellers are in agreement that Minnewater lake is a must see for its wonderful views and romantic atmosphere.
De Halve Maan Brewery
Historically Bruges was a place that had dozens of breweries in modern times though the De Halve Maan Brewery is the last one around. Built back in the 16th century, the brewery has been operating at its present site since 1856. A trip to tour the brewery entails a wander through with descriptions of the beer making process, some fantastic photos out of the brewery tower over the city and a sample of the beer. There is a lager, bitter or stout for everyone taste. The brewery tour takes about 45 minutes and costs 6 Euros.
Markt 
Nestled right in the centre of Bruges is the Markt an area peppered with cafes and shop adorned building fronts. The square is lovely and affords plenty of diversion for tourist looking to purchase a souvenir to remember the city by. You can also enjoy a lovely horse drawn carriage ride around the city that starts and finishes in this square.