Plane Crash Essentials
Airlines Offer Classes and Tips on How to Survive the Unthinkable  
British Airways has joined the select group of airlines to offer classes in plane crash survival for premium/frequent air passengers. For about $200 CAD, passengers can take a BA crash safety course that will give tips and guidance on how to cope in the event of a crash over land or water.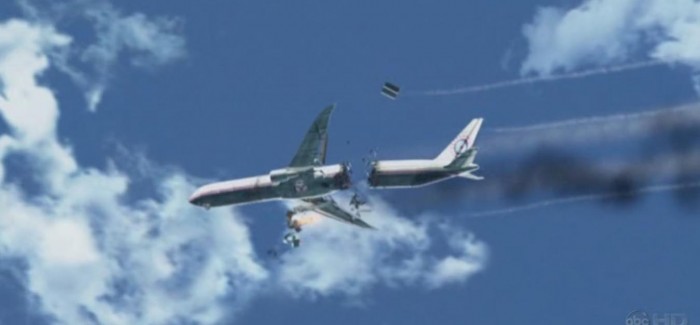 Contrary to popular belief, airline crashes are survivable. The Canadian Transportation Safety Board reports that the deadliest part of plane crashes is not the impact itself, but the post-impact fire or PIF. PIFs in small and large aircraft cause more injuries and fatalities than other events surrounding a crash.
According to the Canadian Transportation Safety Board, the most recent major fatal Canadian air accident was Air Canada Flight 797 in 1983. Flight 797 was headed from Dallas/Fort Worth to Toronto, and caught fire mid-flight, making an emergency landing at Cincinnati/Boone County airport in the U.S. About half of the passengers made it off the plane before fresh air fed the flames and caused a flash fire in the interior, killing 23 passengers who had not yet evacuated.
Panic and poor preparation also cost lives after plane crashes. UK Civil Aviation Authority experts found that one simple hindrance to evacuation was the safety belt: many passengers in prior crashes struggled to release their seat belts in order to leave. When a fire is involved, every second of delay could cost lives. Passengers who've received safety classes are much less likely to freeze in case of a crash, and are better able to follow crew instructions and help themselves and others.
Even airlines that have never suffered any type of crash, like Virgin Atlantic, offer safety classes. For about $120 CAD, Virgin Atlantic passengers can take a three hour "Expect the Unexpected" course that covers crashes over land and water.
Some attitudes about plane crashes are based in tragedies of prior decades. Current airlines have an accident rate of only one crash per every 1.2 million flights. A U.S. government study showed that 95.7 percent of passengers involved in airplane crashes between 1983 and 2000 survived. Survival rates and reduced injuries are a result of worldwide air safety advances in plane construction, materials, and airline personnel. Several high profile crashes, such as the U.S. Airways forced landing on New York's Hudson River in 2009, had no injuries whatsoever.
Here are some tips from British Airways plane crash safety advisors:
Make a plan: When boarding the plane, be aware of your surroundings, including the number of rows between you and the exit.
Listen to the pre-flight safety information: Even if you think you have heard it a thousand times, pay attention, as every airplane has different instructions.
Exit row instructions: If you are seated near an exit, study it and learn how to open it. Make sure you can open it in case of an accident.
Dress properly: Wear clothing that will hold up in the case of unexpected events.
In the unlikely event of a plane crash, having the expert knowledge and preparation provided by one of the airline crash safety courses, which range from $75 to $200, could prove priceless. For peace of mind and keeping your money in your wallet, purchase trip interruption/cancellation insurance when planning for your next flight. Learn more about this type of insurance and all-inclusive coverage so that you will be covered for every step of your journey.