Park and Fly is Still the Way to Go
These days there are many different ways to get to where you need to go but it's still hard to beat the convenience of the park and fly options. Without worrying about the arrival times of trains or fitting your schedule around that of someone else, you can get to the airport as it works for you and know your car will be waiting for you when you return. You can't get much better than that!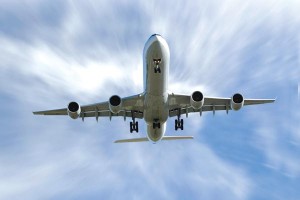 Most major airports offer these services as well, making you have no shortage of options of where to fly out of and leave your car. You could be flying international from London and you'd easily be serviced by parking Heathrow or car parking Gatwick depending on the airline and destination you choose. Even if you're from as far away as Newcastle, there is Newcastle Airport parking available for those connecting flights onto other far-reaching destinations. There are different parking sections for different lengths of stay, meeting your travel needs perfectly depending on whether you're gone for the day or for a few weeks.
Aside from piloting your own plane (which, isn't an option for most travelers), driving to the airport is probably the most individual way you can travel, giving you time to unwind and just be yourself. You can blast the music as loud as you want, or have it whisper quiet – it all depends on what you want and it is entirely up to you, which can't be said for the communal means of getting to the airport.
A common gripe about park and fly options is how expensive they can be, but when you consider what is involved, the price really isn't that bad. Getting to the airport by a shuttle bus, airplane coach or train can be quite costly and the prices do add up very quickly. What started out as only being a few dozen pounds can quickly turn into over a hundred once you factor in the return trip, a meal you may grab while you're waiting and then all those extra little costs that sneak up. Not to mention, if you are being dropped off by someone, it's the inconvenience placed on them (plus the extra petrol) for their time – plus may people don't have that luxury of having someone pick them up and drop them off. In the case of trains/buses, most often you have to get to that station as well – it's a headache that many people would rather avoid.
Suddenly your park and fly options are looking rather reasonable!
Simply put, when you drive yourself to the airport and park there you know that your car is going to be waiting for you when you return. You can leave at your pleasure and you don't have to worry about putting anyone out. As far as convenient ways to travel go, you can't get much more easy going than this.