Some of the Cheapest Cities in the World
Backpackers love good value! If as a traveler you end up in a city that is not expensive you can completely raise the standard which you have been living at. All of a sudden you go from staying in a 32 bed dorm and eating one baguette a day in Paris to staying in a hotel and eating breakfast, lunch and dinner at nice restaurants. Sometimes it can be nice to be able to live like a king for a bit. Of course though for those privileges there can be some down side like corruption, poverty, and crime. A few of the cheapest cities in the world are.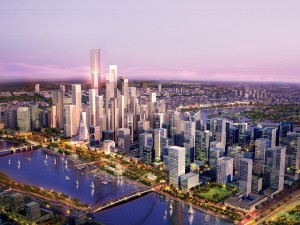 Tianjin, China  
Tianjin is China's sixth more populated city and one of the cheapest places to live. Eating out costs next to nothing and your cost of living are low. Also, Beijing is close enough to do a day trip there. The disadvantages are that the expat scene here is pretty small and there aren't a lot of sights or attractions in the city.
Sana'a, Yemen
Sana'a is the capital of Yemen and a truly cheap city to live in. The price of housing and groceries will leave you with plenty of extra change in your pocket. The upside of Sana'a is that is a great place to learn to speak Arabic. While the down side of the capital are the very limited night life and the fact that female travelers here may be accosted if they do not wear a head scarf or something to really cover up their hair and face.
Harare, Zimbabwe
Harare is the world's cheapest city, but even still it will not becoming a hub for travelers or expats. First things first there was a financial collapse after the 2008 world recession. The result has been an astonishing 90% plus unemployment rate in the city which has resulted in high corruption and crime. With more than 150% inflation with their national currency Zimbabwe was forced to get rid of it to use the US dollar instead.
Buenos Aires, Argentina 
With a low cost of living Buenos Aires is by far the most attractive and interesting of the cities listed here so far. Compared to the other cities Buenos Aires does not offer as many hardships or complete cultural differences that could turn travellers away. Beyond that Buenos Aires is also a great place for travellers to learn Spanish while also enjoying a great arts scene and wonderful food. The down side of living here is that travellers will need to employ some street smarts as poverty is pretty rife here and as a result crime is always a threat, not to mention corrupt bureaucracy.