Top Five Theatres to Visit While in London
Aside from Broadway the New York City London's west end is renowned the world over for different stage plays. Many visitors take the chance to see shows and soak in this type of culture. The following list won't detail the actual shows, but rather the best venues to see a show. Atmosphere and a place to have a drink nearby mean a lot to all around pleasant theatre going evening. Some of the best theatres in London are: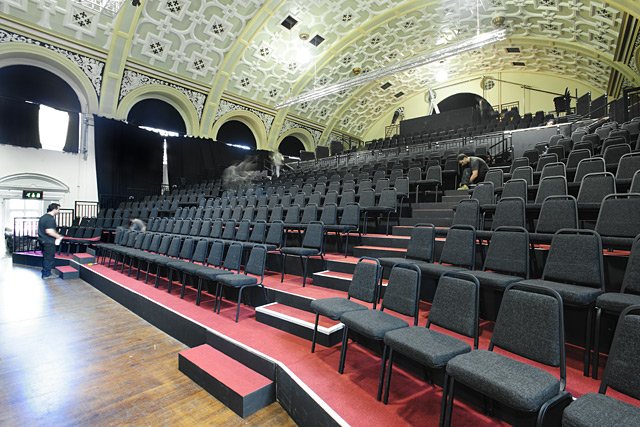 The Battlesea Arts Centre
The Battlesea Arts Centre is seen by many as the best theatre that is outside the west end. A Lavender Hill Landmark has been the host for a various entertainment ranging from comedy to theatre for a long while. One of the most lavish of London's theatres, comfort and acoustics are highly favoured.
Landor Pub Theatre
With a small sitting size of 60 the Landor theatre is able to maintain an intimate setting for theatre goers. Enjoy an uproarious comedy, or a down to earth drama all with a pint of your favourite beer in hand. Without the hoity toity essence of other West end theatres the Landor creates a thoroughly unpretentious and fun evening.
The Old Vic
Established in 1818 the Old Vic has been an iconic London theatre. Nearby to Waterlou station and the River Thames the Vic has seen many shows and recreations of itself. Once led by the intrepid Laurence Oliver the Vic has now gone under the stewardship of heavy weight Hollywood actor Kevin Spacey. Legendary actors Peggy Ashcroft, Albert Finney and Peter O-Toole have graced this stage and added to the mystique. Many of London's premiers have occurred at the Old Vic.
The Price of Wales Theatre
Bright lighting and a tower give the Price of Wales a very "showy" feel. This theatre was reopened when, the now Prince of Wales, Prince Charles requested to see "Mama Mia" performed here. Falling back from these lofty laurels the Price is now playing more daring fare on its stage. "South Park" creators have unveiled in the UK their daring comedy "The Book of Mormon" here. Enjoy the nearby Stockpot restaurant Blue Post pub.
Royal Opera House
This one of the most impressive buildings in Covenant gardens has been hosting theatrical and Opera events since it was built in 1858. This is the theatre and opera house that people in London go to for high quality performances in sumptuous surroundings. One of London's most esteemed, iconic and beautiful performance venues. Before and after the show the wealth of food and drink options of Covenant Garden are at the theatre goer's door step.