5 TIPS FOR BUYING PROPERTY ABROAD & 3 GOOD PLACES TO DO IT
Buying property abroad is tempting yet very risky if not carefully undertaken, for others the desire comes from owning a dream holiday home while for others it is an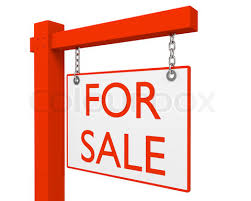 opportunity for investment. Whatever your reasons may be, here are some tips to consider before signing the contracts:
1. Read Through The Contracts….
Never sign a contract you do not understand, if it is written in a foreign language make sure you understand what it means and that the translation is the same. Understand the terms and conditions, deposits and whether they are refundable or not and under which circumstances.
2. Mind The Location….
As in any kind of business location really matters in property business, check the area for facilities such as roads, airports, electricity and even water.
3. Ensure Property Valuation….
Before embarking on buying a property at face value, ensure that an independent valuation is conducted to ensure that the real value of the property is established and the amount of damage on the property is highlighted.
4. Get Expert Advice…
Ensure you get advice from independent solicitors or surveyors who will be familiar with the rules and regulations concerning property in your country of choice.
5. Title and Ownership…
Ensure that the seller is the real owner of the property and also make sure that the property is not in any form of dept if owners had borrowed money for development.
WHERE TO BUY
ITALY
It is tempting think of Italy as a country that lacks nothing, yes is has everything; incredible sceneries, finest art work and architecture on the planet, mouthwatering cuisines, bustling cities, quaint villages, stunning beaches and well, everything that a traveler could wish for. Holiday property in Italy is extremely varied; from rustic farmhouses in rural Tuscany to apartment's right in the heart of Rome. For property on mountains Abruzzo is ideal, Umbria offers tranquility and scenic beauty and Le Marche offers stunning coastline.
FRANCE
France is a place with incredible varieties of landscapes; from the glamour of the French Riviera to the rustic charms of Normandy its wealth of attractions never seem to fade away. The property market is as varied and ranges from traditional to luxury with everything in between.
In the romantic capital of Paris you can find apartments, for cottages Lot is incredible with unspoilt surroundings', Brittany offers ancient towns, beaches and vast woods whilst the French Riviera tops the list for luxuries beyond imagination. For those at the budget end of the scale there are loads of caravans for sale in France in beautiful areas like Brittany, whilst those with a luxury budget will most likely be looking at the stunning villas set along the southern coast.
MOROCCO
Morocco is an exotic destination which offers a mix of cultures, vibrancy, history, sandy desert dunes, beaches and colorful cities. It is only a few hours from Europe hence making it an ideal destination for weekend breaks or even longer stays. It has a variety of options for property buyers and even developers; one can buy a riad right within the city and restore it or whilst others have ventured to higher grounds such as Ouirika valley for mountain experiences. If you have a taste for the Morocco surf then you might prefer to buy somewhere in Essaouira or Agadir.
Marrakech seems to attract more buyers who either buy ancient property for restoration or buy land on the outskirts of the city and develop it into holiday villas with an exotic taste. The buying process is the same as the French so you will need a notary and an independent solicitor.