Pubs the Locals Might go to in Amsterdam
Around the Red Light District in Amsterdam there is a million and one tourist oriented bars that Dutch locals wouldn't be caught dead in. The only people you're going to see there are other people that have been in Amsterdam for 2 or 3 days. Have you ever wondered what some of the bars that locals actually do go to are? While a few of the below suggestions will give some ideas of how to enjoy your experience in Amsterdam and see just what the locals are doing.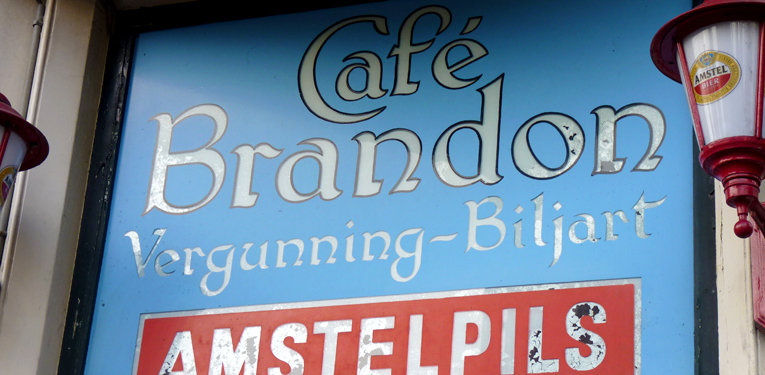 Café Brandon – keizersgracht 157
A no frills, no thrills example of a Dutch Brown bar. Cozy environment with a dark back room with a pool table, that is never used, and tables surrounding said pool table. Great selection of Dutch beers served cold and fast. The real attraction is the authentic Dutch clientele, many of who have made this their local and can be seen if you go back another day.
Woo Brothers – Jodenbreestraat 144
Woo brother is a chic Asian restaurant with a swanky cocktail bar in the basement. This place has an inspiring red interior that's relaxed and lets off a calming vibe. The down stairs DJ spins some good chill out music and it often become a place where hip Amsterdamers go to unwind any day of the week. As a side note, the food is delicious upstairs and comes in nice, comfortable sized portions.
Café Cook – James Cookstraat 2
Café cook is situated a distance away from the hustle and bustle of the touristy parts of the city in the Old West. Stashed off the main streets the café has plenty of room to put out a large patio that locals regularly go to sip on beers and coffees and watch the day go by. It's the unpretentious vibe that makes café Cook nice, it doesn't try to be traditional or hip. The staff are friendly and will always chat a little. This is a good spot to escape and recharge after a hectic day wandering the city.
Ruk & Pluk – Linnaeusstraat 48
When in Amsterdam it is worthwhile going to at least one authentic Dutch bar. The Ruk & Pluk is just the place. Called a Mokum bar by the locals this place revives the traditions of a 60's and 70's Amsterdam bar. Filled with regulars from all walks of life the Ruk & Pluk caters to all. The manageress is friendly and is always willing to chat. Different times of the year lead to different themes of decoration. The music is a mixture of Dutch tear jerkers and international sing alongs. Don't be surprised if there is singing in both Dutch and English throughout the night.